Do You Have A Top Selling Product?
Download My $284,327 Web Business Course And 12 New Video Training Courses To Sell As Your Very Own...
I've Made Well Over Six Figures Selling My
Flagship Web Marketing Course

-- Now You Can Sell This PDF Course As Your Very Own...
Having a product of your own is so important. Everything changed for me when I started selling my own products.
But creating a product is not easy. If you've tried, then you know. It's a LOT of work.
That's why I want you to have my best selling product called ezWebBusinessBuilder2 - to sell as your very own.
Here are my actual sales stats for this course...
That's $284,327.98 in sales and still growing.
I just updated this course and condensed it into a single PDF for easy distribution. I'm also including the source file in OpenOffice format. That way you can change it however you want.
This is not some quickie ebook. It is a 138 page manual that covers everything from niche research to building a blog using WordPress, to monetizing your web property.
This is the exact blueprint I use to make my living online.
---
Here's a peek inside the PDF so you can see how in-depth this course is...
I'm also including a bunch of brand new cover images I created. That way not everyone who gets this is promoting the same exact PDF. Here are the images you can choose from when promoting your new product...
---
Along With The PDF You'll Also Receive My 12 New "Web Money" Video Courses Containing 57 Videos in Total...
Video Course #1
Six Figure Online Blueprint...
Video Course #2
Product Launch Secrets...
Video Course #3
Funnel Hacking For Big Profits...
Video Course #4
Profit From The Warrior Forum...
Video Course #5
Grow Your Biz on WarriorPlus...
Video Course #6
YouTube Money Secrets...
Video Course #7
Make Money With Snapchat...
Video Course #8
Start Your Own Software Biz..
Video Course #9
Get Bing Traffic For Pennies...
Video Course #10
Media Buying Secrets...
Video Course #11
Fulfillment By Amazon Biz...
Video Course #12
Hiring A Virtual Assistant...
Use this video training to increase your own profits, and share them with others for free or profit!
You Get PLR To All These In-Demand Video Courses, Plus All The Cover Images To Use As Your Own!
Become a Certified Content Partner Today, and Sell These In-Demand Products As Your Own...
You'll get my top selling Web Marketing Course called ezWebBusinessBuilder2 with private label rights! Sell it as is or modify it however you want.
You also get my 12 new Web Money video courses containing 57 videos in total! Post the videos at your blog, on youtube, use them as bonuses, and sell the courses individually or all at once. You keep 100% of the profits.
Plus you get Jim's "Always There" email support whenever you need help. Just email me at Jim@bizweb2000.com and I'm always happy to help. Try me now if you want!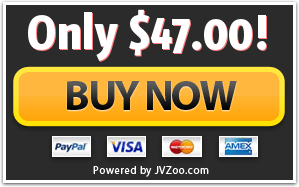 ---