Thanks For Grabbing My Swipe File! Please Watch This Welcome Video...
Now That You Own My Affiliate Swipe File, I Need To Let You In On
The Big Secret

To Affiliate Marketing Riches.
It's Called "Connection..."
I'm not talking about an Internet connection, or even having connections with the "right people" to help you get ahead.
I'm referring to making a connection with a specific audience through what you say and write. Forming a special bond that earns you their trust and respect.
There is only ONE way to do this online -- by writing and sharing helpful how-to content on a regular basis. Do this and you are on your way to success in any niche.
I'm living proof...
I Got a C+ In High-School English. Yet Here I Am, Writing For a Living For The Past 20 Years...
The only way I can explain why so many people read my bizweb2000.com blog every week, is... connection. Through my weekly blog posts I've manage to connect with many of my readers on a personal level, without ever meeting ANY of them face to face.
In case you're not familiar with my Internet marketing blog, here's what it looks like...
And here's a look at some of the daily comments I get...
Are You Connecting With and Truly Helping People Online?
It's Not Rocket Science. If I Can Do It Anyone Can.
You Just Need a Steady Flow of Ideas, and Time To Create How-To Content that Really Helps People.
And That's Where Most Would-Be Super Affiliates
Stumble.

They Simply Don't Have The Time It Takes To Create And Publish Helpful How-To Content On A Regular Basis.

Most marketers turn to PLR as the solution to their content needs. And while there is some great PLR out there, nearly all of it lacks one thing... personality. Even the best PLR tends to be simply "informative" without that special "connection".

With nearly all PLR you're stuck back at square one -- having to inject personality into your copy.

Which got me thinking... I need to give my readers an easier way to grow a loyal audience of their own, and really connect with them. So I developed a simple solution...
I'd Like To Invite You To
Steal All My Best Blog Posts

from the Last Two Years, To Use As Your Own Connection-Making "How-To" Content.

Hey, we all lead busy lives. Sometimes it feels like there is never enough time in the day.

Who has time to sit down and research an Internet marketing topic every week and write a blog post with personality. A blog post long enough to attract search engine traffic. A post that really helps people, gets lots of comments and grows that special connection with readers?

Well, frankly I do! My kids are grown now. I have lots of free time on my hands. And I've been writing like crazy! A new blog post every week in fact. But I can only reach so many people, and frankly...
... ​It doesn't feel right that all my writing has been going only ONE PLACE - on my bizweb2000.com blog.
I need to let my best customers share this stuff as if they've written it themselves.
And that's what I'm doing on this page today...
I Put Together A Simple Solution For Anyone In Need of a Bigger, More Loyal Audience. Introducing...
Jim Daniels' Mega PLR Pack
I just packaged up 79 of my best blog posts along with a special PLR license. Now you'll never be at a loss for top-quality, connection-building how-to content again. Just grab my mega plr pack and follow these three simple steps whenever you need content...
Open the Folder. Choose the Giant PDF or the HTML file.

Find a Post:

Use the built-in table of contents or the search tool to scan through 381 pages of content, and choose a topic you want to publish.

Copy and Paste:

Simply copy and paste onto your blog, into an ebook, member site, course or wherever you want. (Changing any of my links to your own affiliate links of course!)
---
Here's the Table of Contents from this Massive File so you can See Just Exactly What You're Getting... 79 Traffic Pulling, Visitor Pleasing Posts!
---
This Mega-Pack Also Includes My 5 Complete "Simple Money Methods" Video Courses To Give Away Or Sell As Your Own...
Video Course #1
The 5 Minute Online Money Method...
Video Course #2:
Six Recurring Income Streams...
Video Course #3
Amazon Affiliate Money How-To...
Video Course #4
How To Edit and Upload PLR...
Video Course #5
Niche Review Blog Money...
Use this video training to increase your own profits, and share them with others for free or profit!
With My 381 Pages Of Internet Marketing How-To And Five Complete Video Courses, All With PLR, You'll Be Set Up For Long Term Success.
But I Have to Warn You, There is One Catch...
You are seeing this offer as an OTO on purpose -- because I don't want to sell a ton of these packages.
I tucked this offer away on the back-end because I want to limit the number of people who see this. I only want action-takers who will actually use the content to grow their audience-- and you just proved that you're one of them by getting my front-end product.
So the catch is this... if you want to own all this content with the rights to use it as if you'd created it all yourself, you need to take action right now. Once you close this page, you'll never see this offer again.
Some Ideas For Using My Mega PLR Pack:
Publish a fresh blog post every week.


With two years of blog top-quality Internet marketing related blog posts at your fingertips, you'll never have to worry about content again. Your audience will stick to your site like glue!

Use the content in a new or existing membership site.


There's enough content in this package to create an entire member site where you can charge a monthly fee and build a recurring income.

Combine content and create new products.


There's enough material in this Mega PLR pack for multiple products! Use your imagination and create new products like member sites, PDF's, subscription newsletters, and even entire funnels.
Publish the content on social media.


Publish short blurbs about the content on Facebook, Twitter, Pinterest and more and get readers to take action. It'll pull people to your blog, your website and your affiliate sales pages.
Use it for Guest Posting.


You can easily attract new traffic from other blogs by using this content for guest posting.
---
If You've Bought PLR In The Past, Consider This...
PLR Content can be a great time saver. It can also be a terrible waste of time and money. If you've ever bought PLR content then you know exactly what I mean. You get excited when you see the sales copy, but when you go to use the content, your excitement quickly turns to disappointment. Here's how my Mega-Pack is different...
Jim's PLR
Makes connections with people on a personal level
Builds rapport, credibility and trust
Current, useful topics that are well researched and well-written
Based on Jim's actual marketing experiences, not theory
Limited licenses, never oversold
Average PLR
Informative yet stale
Questionable editing that may need proofreading and re-writing
Doesn't connect with people on a personal level
Often outdated and not always usable without lots of editing
Usually oversold to the masses
Order Today and Get All This Content To Use As If You'd Written It Yourself...
381 Pages of Jim's most relevant, engaging, connection building "Internet marketing how-to" blog posts to use as your own
Use the content at your blog, in ebooks, reports, member sites, product bundles, and more... countless ways to earn money with unique content!
My five "Simple Money Methods" video training courses with PLR!
Jim's 30 Day Money Back Guarantee and "Always There" email support whenever you need help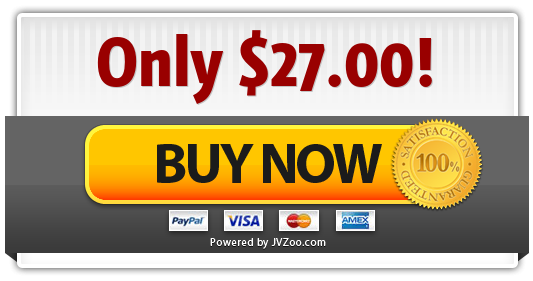 ---
Still Not Convinced? Here Are Some More Comments About This Content...